Skip Navigation
Website Accessibility
S201: Table Napkins: Gift Making Series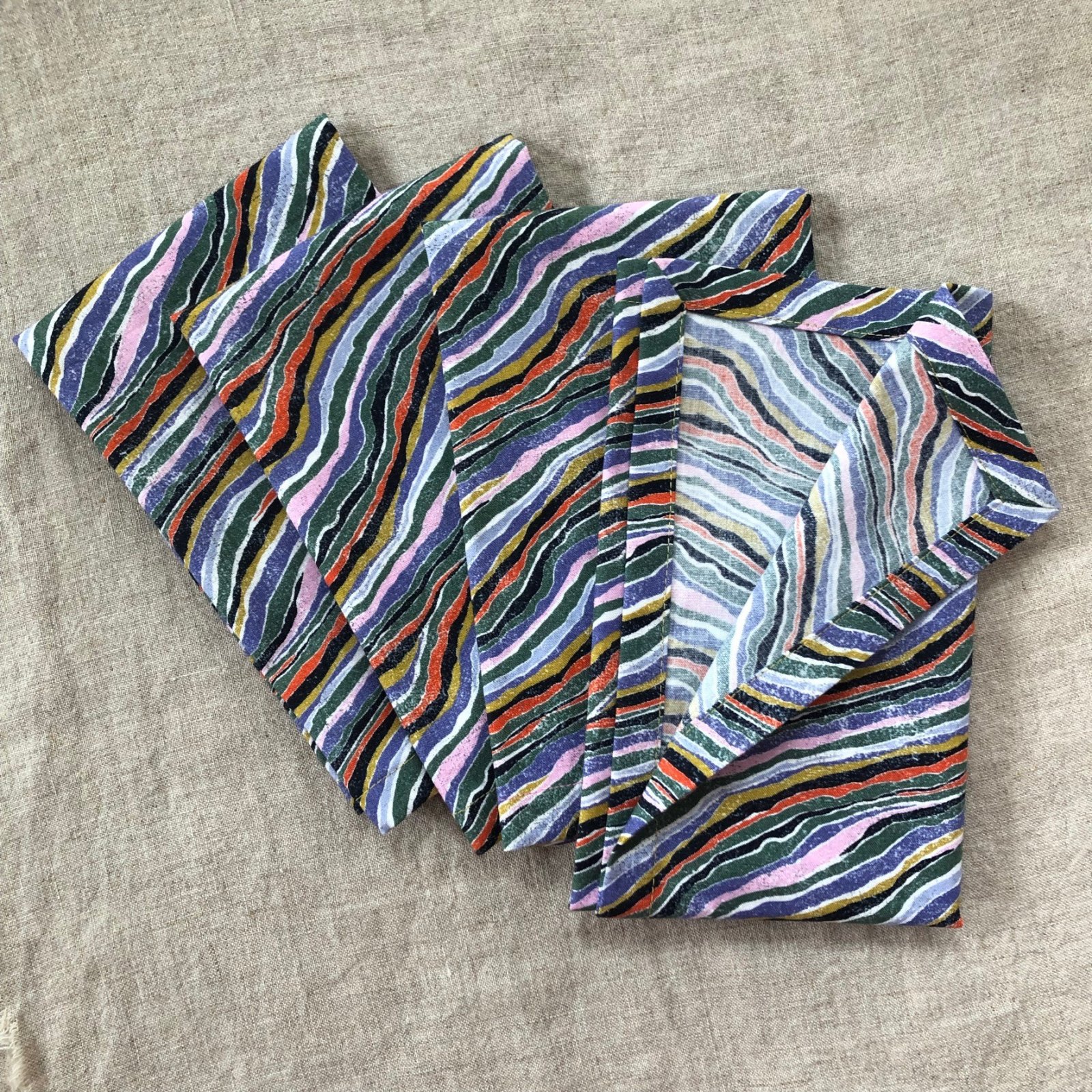 A 1-1/4 yard (x 44"w) cut of your favorite quilting cotton will make 4 napkins, a nice gift for your holiday hosts, or to use every day at your own table.
We will review measuring and cutting techniques and how to make even hems all around your 20" square napkins, and 2 ways to make mitred corners. As a bonus, I'll show you several ways to fold your napkins for your entertaining table.
In our 2.5 hours together, you will have time to make at least one finished napkin and prepare 3 more.
Please bring your fabric, prewashed and ironed, matching thread, pins, thread snips, and your clean machine outfitted with a fresh size 80/12 needle and a bobbin full of matching thread. Rotary Cutter and ruler 18" or longer.
You can use fat quarters – fun for mix n match – but your napkins will be smaller, about 16.5" square (or 16.5 x 20 if you wish). This size is great for every day use.
Even if you are already adept at these skills, it will be fun to sit and stitch together!
S201: Table Napkins: Gift Making Series